I'm lying naked except for those privacy towels getting a Green Tea Body Wrap on my Spa Day when my treatment provider says, "I noticed on your form that you have MS. Do you take any medication?" My response, "nope." "Wow," she says, "Did you ever take meds? Why did you stop? How do you manage it? My friend has MS, I have my own stuff. I'd love to hear more."
People who are close to me know how I view and treat my MS, why I do this, and when it all started. But it took me lying naked on a spa treatment table to realize other people might want to hear about this, too.
When?
I was diagnosed with MS in January 2003, almost 3 months after I met a charming, albeit brooding, boy who is now my husband. Like most scared 20 year olds, I listened to the doctors and went head first down the western medicine route. Within a week of diagnosis I was getting weekly injections of medication that gave me flu-like symptoms, resulted in redness and welts at the injection site, and made it impossible for me to function for at least 24 hours of the week. Luckily, my shot day was Tuesday which coincided with our University's local "mug night" so my handsome new BF didn't witness these bad days (and nights).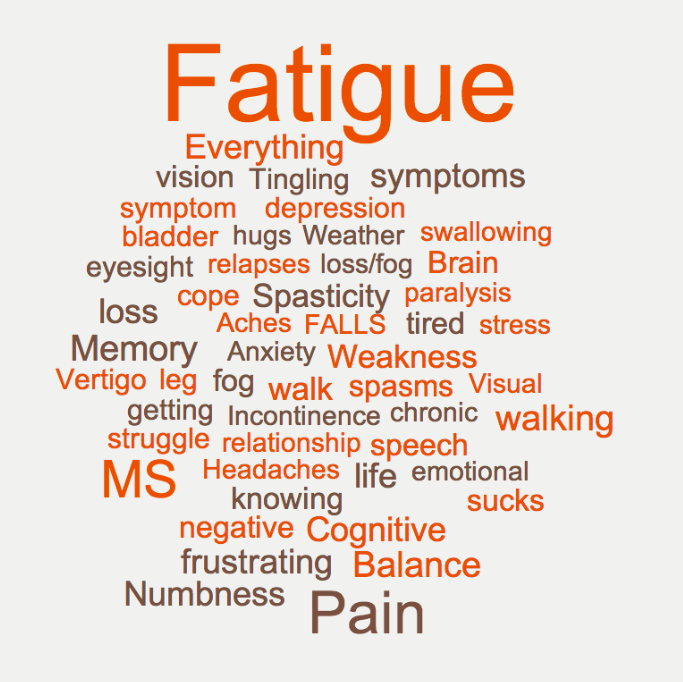 The side effects of that first medicine soon became too much when my liver enzymes spiked and the doctors put me on another medication that required injections every other day (thanks, roomie!). This medication caused more serious welts, didn't protect me from my first real relapse, and screwed with my liver again.
I was shortly after deemed ineligible for the approved MS medications except for one that I refused because a possible side effect was encephalitis of the brain. Hmmm. That was when I started to look into Eastern medicine, and delve deeper into Ayurvedic medicine, and diet.
What?
It took some time to figure out what was going to work best for me in terms of treating my MS without prescription medication. There was a relapse in there after my oldest was born, but anyone who has a colicky baby can tell you it's nearly impossible to keep up  with a serious self-care routine during that first year.
Moving on. I manage my MS in many ways, which I discuss in different posts on this blog.
Chiropractic- Yes. I interviewed my chiropractor in this post. I've also had Acupuncture in lieu of chiropractic in the past.
Diet- You betcha. Generally high Omega 3, low saturated, GF, Veggie heavy (anti-inflammatory) eating works best for me.
Supplements-I have a whole post on this here.
Non-Toxic  I react strongly to pesticides and chemicals in cleaning and personal care products. I do my best to avoid these as much as I can. When I get wraps and massages it's to release toxins that creep in despite my best intentions.
Pilates & Swimming– Exercise is so important for me. I'm hoping to get my SIL (who teaches Pilates for neurological disease workshops around the world) to guest post on this soon. The argument for Pilates is very scientific and evidence based. Check out her website here. Swimming also has neurological benefits, but it's real appeal to me is that I don't get overheated (most people with MS are heat sensitive).
Mindfulness– The hardest one for me to keep up, but possibly the most important. Stress is my kryptonite. Accepting my MS was hard. Mindfulness let's me live in the right now and not stress too much about what lies ahead. Being mindful of my body also helps me know my limits so I don't overdo it. Some days I can play outside with the kids. But some days, I need to turn on a movie for them so I can rest.
I've had MS for 13 years. It's taken all 13 years to figure this much out. I'm definitely still learning.
Why?
I once told a therapist that my goal in life is to dance the Tarantella at my grandchildren's weddings. I'm not willing to wind up in a wheelchair. Whether or not this is in my control is unclear, but I'm going to use all of my free will to mindfully manage this disease.
The medications were toxic to my body. Not everyone reacts this way. But I'm proud that my 22-year-old self recognized this and sought out other ways to address this mess. And arguably, the way I eat, live, and journey through life is what health experts are now labeling "Clean, Healthy Living." Look at me, a trendsetter.
Managing this disease is hard. Sometimes it feels impossible. But I'm stable, and still standing on two feet. For now I'll take that and keep walking this path with my eyes and ears open.
So that's my story.
My body wrap, by the way, was excellent.