What do you do when two parents disagree on how to raise their kids?
Is it, "If you do (blank) you will get extra media time!" Or, "if you do (blank) you will lose media time!" Positive parenting? Authoritarian ('tiger mom') parenting? Duct Tape parenting? Helicopter Parenting? So many choices.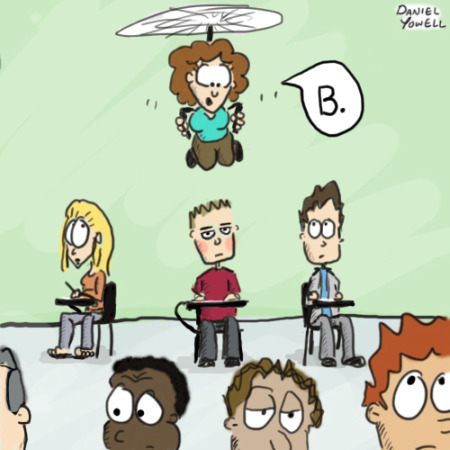 Despite conversations, trial and error, and agreements to follow a protocol, my husband and I cannot agree on the "best" parenting style. Instead, we relate to and use different parenting styles.
This is not really a surprise to any one who knows us.
My husband and I are often a case of opposites attract. I am the yoga/pilates to his CrossFit. The green tea to his double espresso and talk it out to his let it be. The country music and easy TV to his rock and UFC fight night DVR feed. Sure, we have things in common, (looking at you, European history, margaritas, and stand up comedy), but parenting style is not a common ground.
The argument for one parenting method
is consistency
Last week I attended two school meetings and a pediatrician visit when I answered a tough question."Do both parents have the same parenting/discipline style?" No. Nope. Not a chance.
By the look on their faces, those teachers never heard that truthful response before.  Parents have long been bombarded with information about the parenting method du jour, but now also hear we need to be consistent in our discipline. Consistent between caregivers, days, circumstances, children, etc. Ideal? Perhaps. Reality? Nah.
Let's get a few things clear.
For my husband and I, practicing different parenting methods is not a good cop/bad cop, "wait till your () gets home" sort of scenario. We both dish out plenty of discipline, it just takes different forms.
It's not an issue of one of us being the more successful parent, either. I use the word "practicing" for a reason. Most days we are both treading water while our heads spin.
We are not the only ones with this conundrum. One show we both enjoy is "Fresh Off the Boat." A recent episode of this was a hyperbole of our exact disagreement with a hysterical parenting battle using comparisons to Tiger Woods' (alleged) authoritarian dad and permissive mom.
In the end, the sitcom characters learn that their children need both types of parenting in their lives.
Ours do, too. And that's good news because our children get their stubbornness (I mean determination) from both of us. Neither of us is giving up their preferred method, but that's ok.
My children get the benefit of being exposed to different leadership styles. They understand consequences and rewards. They have learned that people can show love and disapproval in different ways. In school, at work, on the ball field/soccer pitch/gymnastics mat my children will meet many different types of teachers/supervisors/coaches. My guess is that anything they encounter won't seem brand new.
Our parenting styles are different, but our goals for our kids are the same.
I think the reason that my husband and I have been able to be (somewhat) effective parents is that we have the same destination in mind, even if our internal parenting GPS's send us down different routes.
We both want to raise kind, grateful, hard working, resilient, and capable people.
The argument for having the same parenting style is that it is more consistent and comprehensible for children. Having disparate parenting styles isn't so confusing for our kids because they are wicked smart. Just kidding, it isn't confusing for our kids because we are consistent in communicating to our children,
what our family values (rather than what rules we try to follow)
which behaviors and choices line up with these values, and which do not
Even though my husband and I react to things in different ways, we both want the same things for our kids. That feels more important than whether early morning tantrums are punished with lost media or if peaceful morning triumphs are applauded with an extra show.
Because to find balance in our lives, they get both.