I'm a lousy tennis player, but I have a great appreciation for the game. Even when it takes forever, it moves quickly, there are interesting outfit choices (looking at you, Andre Agassi and Williams sisters), it's fairly easy to understand (unlike say, rugby), and there is a certain regalness to its long tradition.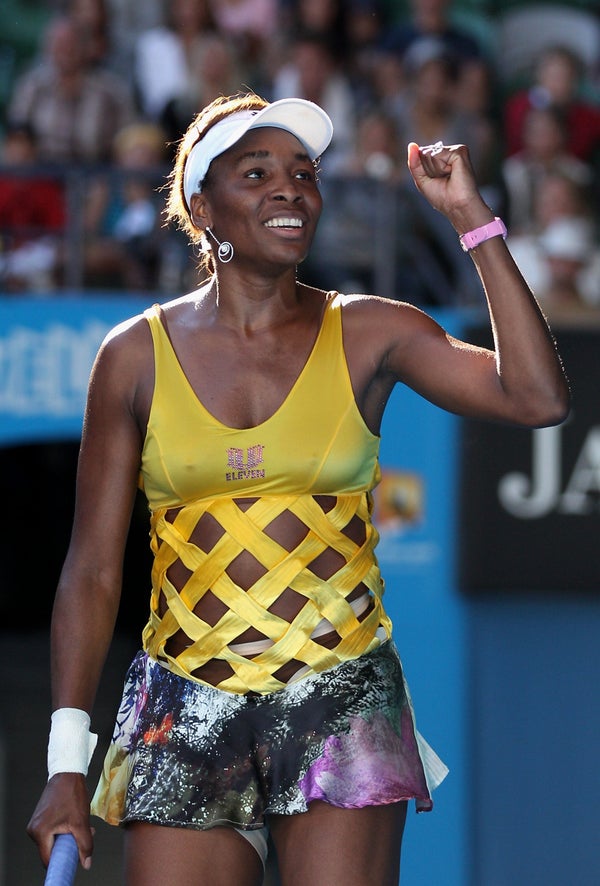 But most of all, I like tennis because there are second chances. If the server faults her first attempt (meaning her foot steps over the line, she serves into the net, or the ball goes outside the service box), she gets to try again. How great is that? She could fault a serve and then deal up an ace. It's as if the tennis judges are saying, "You would like a do-over? Certainly."
I'm a big fan of second chances.
Second chances turn what may seem like failure or hopelessness into a part of the learning process. I want my kids to give people, especially themselves, the benefit of the doubt. Let them try again. Correct their mistakes. Learn from their mistakes.
I knew by my third year of my doctoral program that I had chosen the wrong career path. I kept going because I had dedicated so much time and effort to becoming a college professor that I couldn't just give it up. So I got my PhD, completed my postdoctoral fellowship (which actually was the saving grace of the whole PhD experience), and paid my dues as an adjunct professor. Then I found myself with 3 kids under 3 years old and an imbalance between what I could earn teaching at the college level and what daycare in New England costs.
It felt a bit like failure, but it also gave me an unexpected second serve attempt. Even when I see what my grad school classmates are doing now, it mostly seems clear to me that I was meant to fault my serve in that original path. I was meant to pursue my second chance-my potential ace.
In another post I noted my father's belief that one may always reinvent oneself. There are tales about famous figures who started out in a completely different field. They killed it on their second serve.
Walt Disney was a newspaper editor
Ellen Degeneres was a paralegal
Julia Child was a spy
Harrison Ford was a Carpenter/Roofer
Andrea Botticelli was a lawyer*
I know couples who are deeply in love with their second spouse, and even couples who have divorced and then remarried each other. Some people joke that they attempt to correct first-time parenting faux pas while rearing their second child (makes sense unless you wind up with twins on that second go-round   like we did…)
Of course there are circumstances where there will be no second chance, and maybe there is validity to the "burn me once…" philosophy to which I could never commit. But, I want my kids to know that part of making choices means possibly making mistakes. Not only is that ok, but often times it is followed by a second serve attempt. I don't want them to be afraid of making a choice because it seems like they will lose if they mess up. And I want them to know that even if they double-fault the serve, I'll be there every time.