There comes a time every Spring when I am just "done" with anything that resembles planning and preparing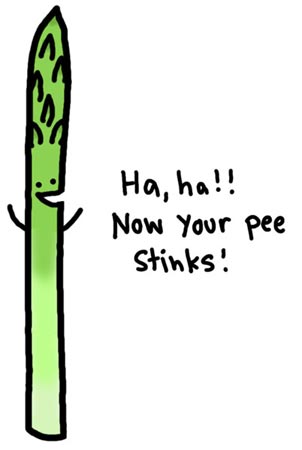 dinner. By dinner I mean the meal that my husband and I eat after he gets home from work, not the collection of snacks that my children consume between 4:45 and 6:15.
Maybe it is the lackluster appeal of seasonal foods in early Spring. Asparagus? ehh, it's ok but it's no butternut squash. Could it be the lack of reserves I have left after a winter stuck inside with kids?  Or perhaps it is the effort it takes to figure out what to make besides the 6 or 7 meals we eat week after week. Sure, I could craft a meal plan and grocery list, but putting my Pinterest boards to work takes the fun out of it. With all the food intolerances, allergies, and preferences in our house, what's a mom seeking balance supposed to do?
Enter Prep Dish Paleo and Gluten Free Meal Planning.
The Basics
Every Friday, Prep Dish subscribers get an e-mail with links to the meal plan, recipes, and tips. 

This e-mail includes both the gluten free and paleo meal plans. Any dairy in the recipes is optional.

The newsletter also has tips for dairy and nut substitutions.

Each week, subscribers receive 4 dinner/meal recipes, 1 breakfast, 1 salad, and 1 dessert recipe.
The menu comes as a downloadable pdf  & includes 3 pieces: 1) grocery list 2) prep day 3) dish day.

Grocery List: I found I saved $ when grocery shopping with the list.
Prep Day: PrepDish says to take 1 day in the week of 2-3 hrs prep time for chopping, marinating, mixing sauces, etc. It took me an hour to do my prep and I broke it into two nights.
Dish Day: Use recipes and foods from prep day to make a meal in 5-20 minutes
My Thoughts
Pros:
 I am impressed with the variety of recipes in the 5 weeks of meal plans I received so far. Other meal planning services I have tried were just a lot of "zoodles" and GF grains. Not best.
The prep day did not take me the suggested 2-3 hours. It took me a 1/2 hour one night and a 1/2 hour a second night. Maybe I am a very efficient chopper and should change to a career in the culinary arts.
The recipes have been uncomplicated and delicious.
I saved money at the grocery store (win!), and had enough food for my husband and I to eat the meals  for dinner and have leftovers for lunch the next day. The meals are designed for 4 people.
The salad and dessert recipes are great. Even my picky kids eat the desserts.
I like the Prep Dish team-Allison is a Registered Dietician and a Johnson & Wales (culinary school) graduate.  Holly (the Customer Service rep) was awesome when we e-mailed about Autoimmune Paleo.
Cons:
The dairy is optional, but I must be missing out on extra deliciousness. I wish the recipes were just dairy free.
The breakfast recipes are egg and nut heavy. Chef Allison offers substitutions for the nuts, but never the eggs. That was a disappointment for me since I don't tolerate eggs well.
I do need to play around and make changes sometimes based on taste preferences (I'm looking at you, capers. I love 'em but he hates them.) Perhaps some recipes aren't for the non-adventurous palate.
Cost
There is either a monthly subscription ($14/ month), yearly subscription ($99/year), or premium subscription ($149/year).  Premium subscription includes full meal archive access. Prep Dish also works with a grocery delivery service if you want the groceries delivered.
Verdict
Prep Dish is a solid yes in my book.  I don't need to plan dinners or grocery lists (win), I can satisfy my hungry husband, and comply with my dietary restrictions. Let the kids survive on GF waffles, hummus,  and hidden vegetable smoothies for now. I'm eating real dinners.
This is not a paid or sponsored post, and Prep Dish does not advertise on this blog. I just really like the service and think they can help others like me find some balance.