My oldest will turn 7 this week.
Since he's been talking about his birthday for months, I've gotten used to the idea of having a 7-year-old around, but it still seems old. Possibly even older because he's always been a bit precocious. He knew every team in the NFL by age 3, was interested in world geography at age 4, and delved into the American Revolution at age 5. Age 6 was a little bit different. He continued all of these pursuits and added more (French language and popular music for example), but also dived head first into boyhood friendships. His friends are smarter than us. Their opinions are better than ours. Mom and Dad (and grandparents, aunt, uncles, siblings, and cousins) play second and third string to his newfound best friends.
We went from talking about the counties in Massachusetts to talking about what countries his friends are visiting on their vacations. From the capital of China to sneakers made in China (Nike, his favorite). He has started separating himself from his siblings in his musical tastes, dismissing KidzBop versions of popular songs, and dramatizing his struggles to conceivably consume a school lunch that lacks the fruit roll-ups his friends enjoy.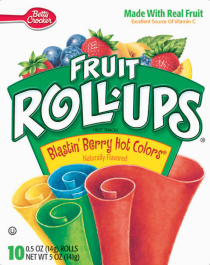 The looming 7the birthday has arrived with a vengeance  Overnight, I have gone from knowing everything important to my oldest child (I am if nothing else knowledgeable in European History) to being completely out of touch. His friends know what foods are good to eat/brands are good to wear/games are good to play/shows are good to watch. His mom knows nothing. He limits stories about his day to the score of his recess soccer games. Suddenly, my kid has become a boy.
At the core, my oldest and I are painfully similar. We are both highly sensitive cerebral introverts with a tendency toward self-afflicted perfectionism. So while I know "know" him, right now it feels like I don't know anything that's going on with him. When I brought this up to my husband he smiled and said, "well, you should probably get used to that." What he meant was that my oldest is going to continue to grow up and pull away. Even if I didn't expect it to happen yet, he's always done things his own way.
Truthfully, I can accept these new developments, but I'm not ready to let our relationship fade away completely. Recently my oldest and I enjoyed a 1-on-1 lunch date when he had a half day of school and his siblings had pre-k. We laughed and had fun. I let him order whatever he wanted (a giant pizza), listen to whatever he wanted (Hits1), and talk about whatever he wanted (his best friends, sneaker brands, and his birthday). When we got home from lunch, he asked me to do a french lesson with him. Then we sat next to each other and read our separate books until it was time to pick up his siblings. It was really nice.
7 feels like the new 17. I'm not ready for him to grow up in the ways that he has quite yet. Or maybe it's just that he's growing to be different from me that's causing the struggle.
I hope I can have more 1-on-1 lunches with him. I hope he always opens up to me and shares his opinions and ideas without fear that I will disregard them if they are different from mine. I hope I can gracefully appreciate his ideas even when I don't agree with them (see: his love of Nike).
I hope that I can start to figure this out now so that when he actually is 17, he still wants to have lunch with mom. Because for me, that's sort of the point of it all.